RML Series
MODEL
RML-1430
RML-1440
RML-1460
RML-1630
RML-1640
RML-1660
Capacity
Height of centers
180mm (7.08")
205mm (8.07")
Swing over bed
Ø360mm (14.17")
Ø410mm (16.14")
Swing in gap
-
Ø533mm (20.98")
-
Ø583mm (22.95")
Swing over cross slide
Ø212mm (8.35")
Ø262mm (10.3")
Distance between centers
800mm (31.5")
1000mm (40")
1500mm (60")
800mm (31.5")
1000mm (40")
1500mm (60")
Width of bed
260mm (10.236")
Gap width in front faceplate
-
135mm (5.31")
225mm (8.85")
-
135mm (5.31")
225mm (8.85")
Headstock and
Main Spindle
Spindle nose, internal taper
D1-6 / A1-6 (opt.), MT. No.6
Spindle center sleeve
MT. No.6 x MT. No.4
Spindle bore
Ø52.5mm (2.066")
Spindle speed:
Gear steps / Range
8 steps / 70~1800 R.P.M.
OPT.
16 stepts / 8P 40~1000 R.P.M.
4P 80~2000 R.P.M.
Carriage
Length on bed / Width of carriage
513mm (20.19") / 412mm (16.22")
Cross slide travel
220mm (8.6")
Top slide travel
125mm (4.92")
Threads and Feeds
Whitworth threads: Kinds / Range
45 kinds / 2~72 T.P.I.
Metric threads: Kinds / Range
39 kinds / 0.2~14 mm
D.P. threads: Kinds / Range
21 kinds / 8~44 D.P.
M.P. threads: Kinds / Range
18 kinds / 0.3~3.5 M.P.
Longitudinal feeds
0.05~1.7 (0.002"~0.067")
Cross feeds
0.025~0.85 (0.001"~0.034")
Tailstock
Quill diameter
Ø52mm (2.047")
Quill travel
152 mm (6")
Taper of center
MT. No.4
Motor
Main spindle
5HP4P OPT.5HP 4P / 2.5HP 8P
AC 3.7kW (5HP), Inverter
Forced lubrication for HD.
-
Coolant pump
1/8HP
Measurement
Weight (Net / Gross) Approx.
1300kgs 1400kgs
1350kgs 1470kgs
1450kgs 1610kgs
1350kgs 1450kgs
1400kgs 1520kgs
1500kgs 1660kgs
Packing sizes
Length
2070mm (81.5")
2270mm (89.4")
2785mm (109.7")
2070mm (81.5")
2270mm (89.4")
2785mm (109.7")
Width x Height
Width 1120mm (44.1") x Height 1900mm (74.8")
Specifications subject to change without notice.
Standard Accessories:
Backplate for 9" chuck
Dead center MT.4
Dead center MT.4 with carbide tip
Spindle center sleeve MT.6
Level pads......6 pcs
Tool set & Box
Operation manual & parts list
Full length splash guard
Halogen lamp
Optional Accessories: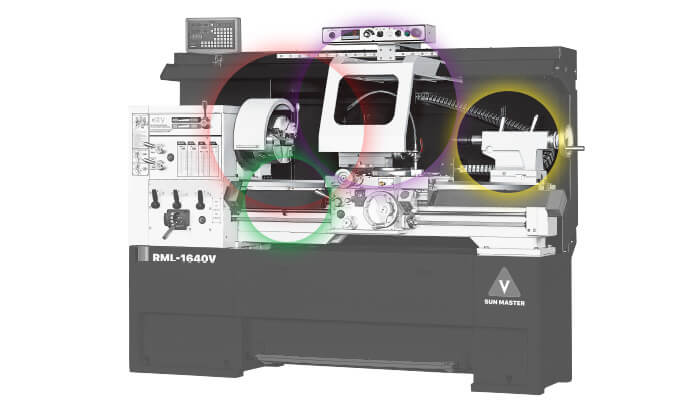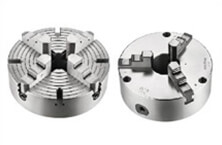 3-Jaws scroll 9" chuck
4-Jaws independent 10" chuck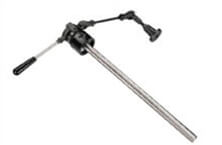 5C collet closer attachment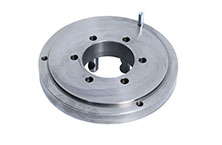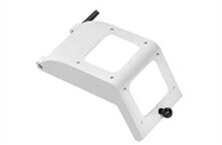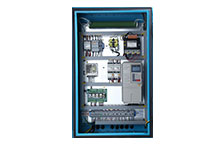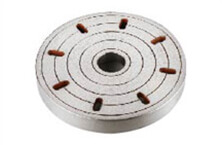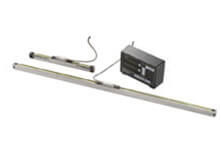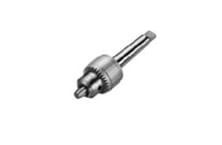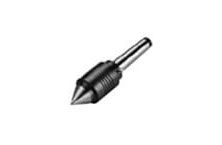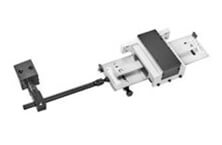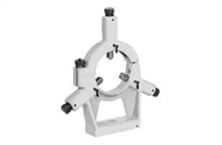 Steady rest w/ball bearing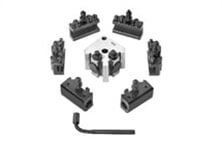 All castings are properly stabilized and stress relieved.
Bed ways are hardened & ground to min. HS-70.
Turcite B coating between the bed and carriage.
Extremely low noise level.
Foot brake pedal provided.
Built-in coolant pump & fitting provided.
CSS (constant surface speed control) on request for E.V.S. model.
Wider bed way which give absorbs vibration.

E.V.S. MODEL ELECTRIC CONTROL
CE electric on request.
The electric cabinet is sealed protected against entrance of water, dirt and other contaminants.
A main disconnect switch provided.
Electric 1/4HP pump for headstock pressure lubrication.
Prolong life expectancy of gears and spindle.
Combination of forced lubrication and oil bath system in headstock.

Heavy Duty Spindle
Machined from forged alloy steel, hardened ground & dynamically balanced.
Three point support by high grade precision, machine tool taper roller & ball bearings.

E.V.S. HEADSTOCK
Forced lubrication to all running points.
Hardened & ground gears and shafts.
R.P.M. LED display indicator makes it easy to obtain the optional constant surface.
Electronic control panel located on top head stock, with RPM display unit, speed control electric knob, emergency stop and motor start push button.
Electronic infinitely variable speed with A.C. motor inverter.
Two headstock gear speed ranges supply a high torque in low range from 20 up to 400 RPM and in high range from 400 up to 2500 R.P.M.