FC-V Series
MODEL
FC-1640V
FC-1660V
FC-1840V
FC-1860V
FC-1880V
FC-2140V
FC-2160V
FC-2180V
Capacity
Height of centers
205 mm (8.07")
231 mm (9.05")
271 mm (10.67")
Swing over bed
410 mm (16.14")
462 mm (18.11")
542 mm (21.34")
Swing in gap
583 mm (22.95")
650 mm (25.59")
730 mm (28.74")
Swing over cross slide
262 mm (10.3")
305 mm (12")
387 mm (15.23")
Distance between centers
1000 mm (40")
1500 mm (60")
1000 mm (40")
1500 mm (60")
2200 mm (86.6")
1000 mm (40")
1500 mm (60")
2200 mm (86.6")
Width of bed
320mm (12.5")
Headstock and
Main Spindle
Spindle nose, internal taper
D1-8 / A1-8 (opt.), o85mm Taper 1/19.18
Spindle center sleeve
Ø85mm Taper 1/19.18 x MT. No.5
Spindle bore
Ø80mm (3.149")
Spindle speed:
Gear steps / Range
3 steps /
L
25~100 rpm
M
75~370 rpm
H
360~1800 rpm
Carriage
Cross slide travel
250 mm (9.84")
300 mm (11.81")
Top slide travel
150 mm (5.9")
Threads and Feeds
Whitworth threads: Kinds / Range
45 kinds / 2~72 T.P.I..
Metric threads: Kinds / Range
39 kinds / 0.2~14 mm
D.P. threads: Kinds / Range
21 kinds / 8~44 D.P.
M.P. threads: Kinds / Range
18 kinds / 0.3~3.5 M.P.
Longitudinal feeds
0.04~1.0 (0.0015"~0.04")
Cross feeds
0.02~0.5 (0.00075"~0.02")
Tailstock
Quill diameter
Ø59 mm (2.322")
Ø68 mm (2.677")
Ø59 mm (2.322")
Ø68 mm (2.677")
Quill travel
127 mm (5")
153 mm (6")
127 mm (5")
153 mm (6")
Taper of center
MT. No.4
Motor
Main spindle
std. AC 7.5 kW (10 HP) opt. AC 9.375 kW (12.5 HP), Inverter (15 HP / 11.25 kW)
Forced lubrication for headstock
1/4 HP
Coolant pump
1/8 HP
Measurement
Weight Approx
NET
1750kgs
1900kgs
1800kgs
1950kgs
2350kgs
1850kgs
2000kgs
2400kgs
Packing size
GROSS
1950kgs
2150kgs
2000kgs
2200kgs
2650kgs
2050kgs
2250kgs
2700kgs
Length
2400mm
2900mm
2400mm
2900mm
3700mm
2400mm
2900mm
3700mm
Width x Height
width 1155 mm (45.5") X height 1900 mm (74.8")
Standard Accessories:
Backplate for 10" chuck
Dead center MT.5
Dead center MT.4 with carbide tip
Spindle center sleeve.Ø85mm Taper 1/19.18
Level pads......6 pcs
Tool set & Box
Operation manual & parts list
Full length splash guard
Halogen lamp
Optional Accessories: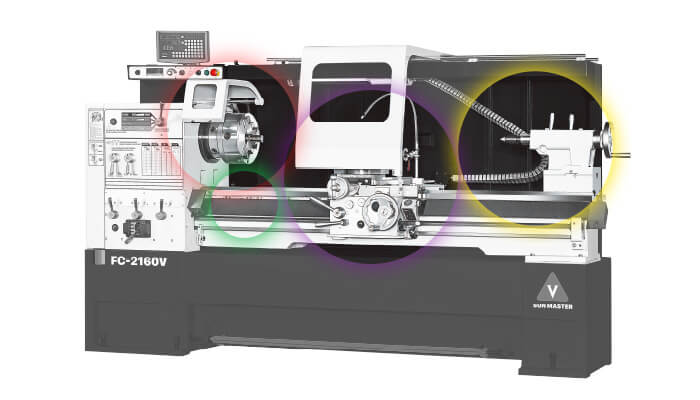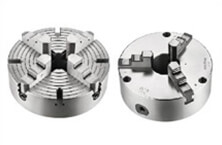 3-Jaws scroll 10" chuck
4-Jaws independent 12" chuck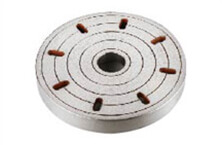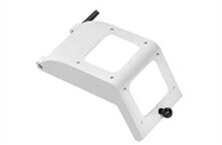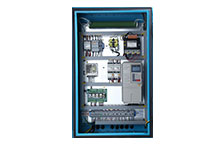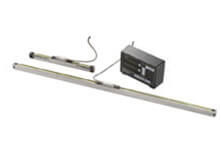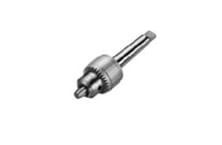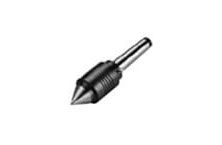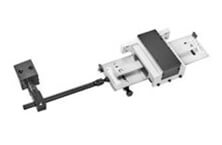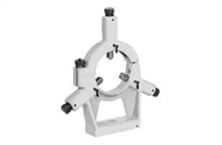 Steady rest w/ball bearing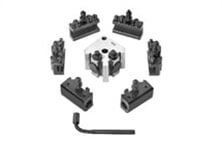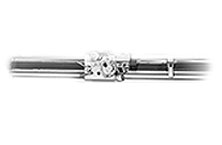 Protect cover on leadscrew for CE
All castings are properly stabilized and stress relieved.
Bed ways are hardened & ground to min. HRC48-55.
Turcite B coating between the bed and carriage.
Extremely low noise level.
Foot brake pedal provided.
Built-in coolant pump & fitting provided.
Wider bed way which give absorbs vibration.
Y-Δ type spindle motor equipped to make sure smooth start and operatrion.

Headstock
Housing is vibration-absorbent, deflection-free.
Gears are hardened & MAAG or REISHAUER ground.

Gear Box
Universal type allowing a wide range of inch, metric, M.P., D.P. threads without change gears.

Apron
R/H or L/H wheel can be available on request.
Integrated automatic control for longitudinal & cross feeds, forward &reverse feeds.

Carriage & Slide
Anti-Float design backlash eliminator fitted in cross slide nut.
Safety clutch at feed shaft.
Oneshot lubrication in carriage & top slide.
Dual dials supply inchsystem screw.
Metric dial supply metric system only.

Safety Features
Nylon safety gears in end train.
Shear pin in leadscrew.

Heavy Duty Spindle
Machined from forged alloy steel, hardened ground & dynamically balanced.
Three point support by high grade precision, machine tool taper roller & ball bearings.